Janis Satre of Lakeport
Posted Nov 17th, 2009
Best Movers in Lakeport and Lake County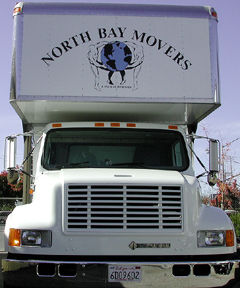 Personally, I can't imagine finding a more courteous and professional
moving company. North Bay Movers were prompt, efficient and so easy
to work with. My only regret is that I didn't have David and his
staff for my last move. I could have saved myself untold stress and a
veritable nightmare.

Janis Satre
Lakeport, Ca
Why North Bay Movers in Lakeport
North Bay Movers is a trusted source for moving your home or business. With over 30 years, our Lakeport & Santa Rosa moving company have the experience needed to ensure your move day goes smoothly. Moving is stressful enough, allow us to take some of that burden off you for your local move in the Lake County area. From Upper Lake to Clearlake Oaks, Clearlake and Kelseyville, we cover the entire lake and Northern California.
Moving into Lake County or out of Lake County?
No problem, we have you covered. From local moves in town to out of town moves, our movers are equipped to handle any size move.
We also are one of a few movers that specialize if heavy items such as tubs, hot tubs, pool tables, safes, commercial refrigerators and more.
Use our FREE online form for your move to get a fast accurate online moving quote today!