Clearlake Movers
Moving Services in Clearlake & Lake County
Whether you are moving across town, across the lake or outside the Clearlake area, hiring the right local mover in Clearlake can make your move less daunting. Moving is listed as being one of the most stressful things that someone can go through, including the death of a loved one and a job transition. North Bay Movers can help whether you're staying in Clearlake or moving to another city, but before you decide, there are several things to keep in mind.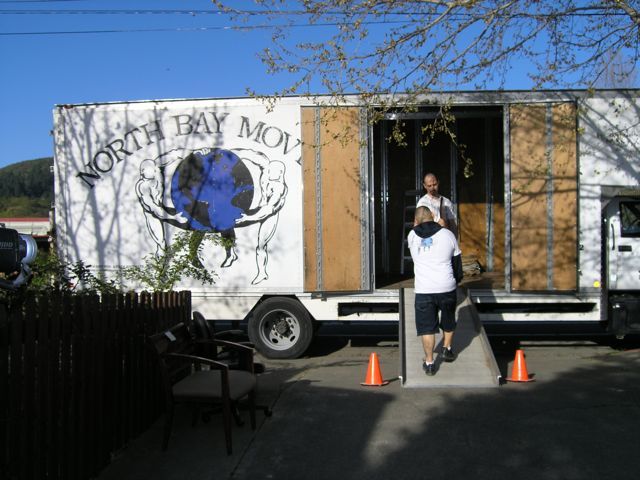 What to think about when moving
Consider what kind of moving service you need. For some people, it is important to have people who will not only pack their belongings but who will also move them. Others may only require moving services and will pack their items themselves.
When you are looking for the right moving service in Clearlake, it's important to get your free moving quote for residential or commercial moves from our website. You'll find our quotes are fast and accurate because when you're done with our online form, we're able to do a virtual walk through of your home or business that results in an accurate quote.
Tips for your move
Start Early: during the summer months, moving companies book fast. The sooner you can book, the easier it is to have us be there on the date and time you're looking to move.
Preparation: don't wait until the last minute, even if we're packing your items, being prepared for your move will cut down on time spent resulting in affordable moves.
Labeling Items: this way we know what items your boxes are being left in. No need to guess what room a box or piece of furniture belongs.
Personal & Valuable Items: keep this with you, this way you're able to ensure they are not misplaced during your move.
Your Professional Clearlake Movers

Choose North Bay Movers as your Clearlake movers. We have over 30 years of moving experience, we are bonded, licensed and insured. We are a professional moving company that gets the job done right, on time and within budget.
Moving Company Service Areas: Kelseyville, Lakeport, Lucerne, Clearlake Oaks, Lower Lake, Nice, North Lakeport, Upper Lake