Movers Clearlake Oaks
Moving Services in Clearlake Oaks & Lake County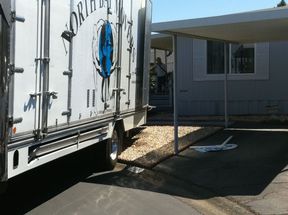 Whether you're moving within Clearlake Oaks, staying in Lake County or moving outside the area, North Bay Movers can and should be your trusted movers in Clearlake Oaks. Based in Lakeport, we know Clearlake Oaks and all the cities around the lake. As a local moving company, we have over 30 years experience and more importantly are a licensed, bonded and insured moving company.
Unlike many local moving companies, you can trust we'll provide an accurate moving quote and be reliable.

If you're planning your move, contact us first for a free accurate online moving quote you can count on. For over 30 years, we have moved homes, apartments and businesses along with specialized & heavy items such as pool tables, hot tubs, claw foot & stone bathtubs, pianos and awkward items.
Moving Company Service Areas: Kelseyville, Lakeport, Lucerne, Clearlake, Lower Lake, Nice, North Lakeport, Upper Lake