Moving Company Sonoma County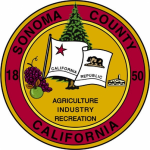 North Bay Movers is one of Sonoma County's most trusted moving companies. If you need a moving company, don't hesitate to give us a call today. Tell us all about your moving project and what kind of items you need moved and we'll give you a free quote. With over 30 years of experience, you can be absolutely positive that North Bay Movers is the best choice in professionalism and reliability. We can handle any job, even if you need to move a gigantic grand piano or an extremely heavy gun safe.
The residents of Sonoma County are raving about North Bay Movers. Go take a look at some of our customer reviews and decide for yourself if North Bay Movers is the right moving company for you. We're proud to offer one of the most highly experienced moving teams at some of the fairest prices around. Victoria Street said, "This is the second time I've used North Bay Movers, and will call them again and again in the future. I highly recommend them", So, what are you waiting for? Contact us today to see what we can do for you. Let us do the heavy lifting during your stressful move, the weight of the world doesn't have to be on your shoulders!