Kelseyville Movers
Moving Services in Kelseyville & Lake County
Moving is one of the most stressful things a person can do. The best thing to do is to make an organized and logical plan for how to make your move a success, to do so, enlist the help of a reputable Kelseyville moving company. Prior to your move, our mover will help you plan your moving day to make your move a seamless as possible.
Why it's important to hire a professional moving company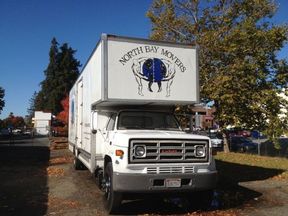 Choosing the right mover is the most important choice you can make leading up to moving day. Choosing one that you are comfortable with is essential to peace of mind. With over 30 years, our moving professionals have the experience and expertise to move anything from heavy and unique items such as safes, pianos, pool tables, Sub Zero fridges, hot tubs to complete household and business moves.
For your new move, contact the professional Kelseyville movers at North Bay Movers, or complete our free online moving quote for a fast accurate response.
Moving Company Service Areas: Lakeport, Clearlake, Lucerne, Clearlake Oaks, Lower Lake, Nice, North Lakeport, Upper Lake