Ukiah Movers Moves Hot Tubs, Pianos, Pool Tables, Gun Safes, and Residential House Hold Moves
Posted Feb 25th, 2011
North Bay Movers did it again. Our Client Marc Adams used the North Bay Movers Free Online Quote Page to get a cost to move his newly purchased Hot Tub.
Once purchased the delivery company did not posses the skills to set the Hot Tub Hot Tub on their newly built deck. It was left at their door side in the street.
Marc used our easy to use Photo Upload Page at the end of the Free Online Quote Page Form and we were able to get a birds eye view and asses the cost.
Our three man crew had the job done within two hours on time and one the money with the quote given.
Their new Hot Tub is safe and sound in it's new home on their deck!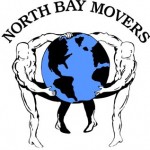 No Job Too Small or Too Big
We move your entire House or commercial business.