Stanroy Music Center needs Piano Moved
Posted May 21st, 2015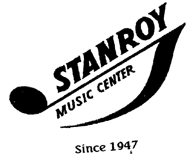 Pianos are most often forgotten until it comes time to move one! 
It's when they need to be moved when North Bay Movers comes into the picture!
Stanroy Music Center Calls For Help
Whether you need a small Spinet Piano or a very large Parlor Grand Piano moved North Bay Movers specializes in moving Pianos.
If you have special circumstances such as Stairways, Elevators, Side yard Entries, Very Steep Driveways, etc
You can easily upload a digital photo using our