Sonoma County Movers Upgrade Another Moving Truck In Their Fleet
Posted Jun 28th, 2011
Is Proud to Present Another Upgrade to our Fleet of Trucks
Over the years our trucks take a beating. From Driving into Tight Conditions at our customers homes to dealing with Weather Conditions through out the season, as well as simply accumulating mileage over the years.
North Bay Movers does pride itself with the Image we put forth to our public!
This month our beloved # 10 Received a complete upgrade!
Tires, Brakes, Engine overhaul, and Complete Paint Job, Including Installation of our Logo: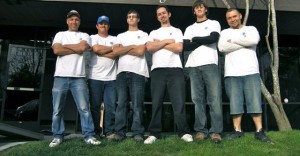 Whether it is one piece, Commercial or Residential Our Moving Teams
Feel proud when rolling up to transport our customers goods in a clean and Upgraded piece of Equipment
Our Very good Friends from Banners & Signs Located at 195 East Gobbi Street Ukiah Ca 95482 did the installation on the Upgraded Moving Truck. #10
Lorelel Scott one of the owners of this very clean and well run local family owned business, showed incredible patience while she spent quality time making sure that our Newly Upgraded Moving Truck was exactly how we wanted it! This was their second time installing logos to one of our vehicles.
We Highly Recommend them. Give them a call 707 462-7853
Banner & Signs Pro Designer and Installer Chad Scott Bass Player for the Very Popular Band Top Shelf did another incredible hands-On installation.
Once Again Thank You Banners & Signs
Here is our Slide Show Showing the upgraded Truck Process