Sonoma County Movers Add Another Moving Truck to Their Fleet
Posted Jun 18th, 2011
Is Proud to Present Another Addition to our Fleet
Meet # 9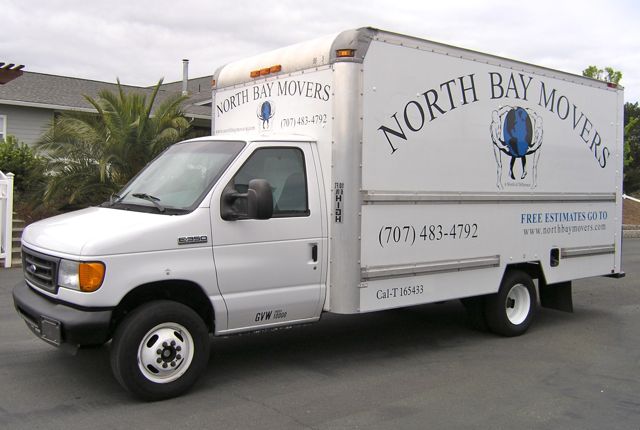 Many times as a Moving Company we are challenged with the need to provide a Small Moving Truck to our clients. Tight Driveways, Low Overheads, One piece Moves and Shuttle needs inspired us to purchase our new addition. This very clean 2007 Ford E 350 will perform our every need!
Our Very good Friends from Banners & Signs Located at 195 East Gobbi Street Ukiah Ca 95482 did the installation on our new Moving Truck. Lorelel Scott one of the owners of this very clean and well run local family owned business, showed incredible patience while she spent quality time making sure that our New Moving Truck was exactly how we wanted it! We Highly Recommend them. Give them a call 707 462-7853
Banner & Signs Pro Designer and Installer Chad Scott Bass Player for the Very Popular Band Top Shelf did an incredible hands-On installation.
This Guy is not simply talented at designing and installing wonderful works of art at Banner & Signs, but is an incredibly talented Bass Player and fellow musician. See Top Shelf Here
"Thanks Chad" We have already ordered your new single! Moonlights
You can see Top Shelf at these locations
Once Again Thank You Banners & Signs