Sebastopol Movers Moves Specialty Items!
Posted Dec 29th, 2010
Occidental Movers conducts another great move!
CLICK HERE FOR YOUR FREE QUICK ONLINE ESTIMATES
Victory Street, one of North Bay Movers many customers was extremely happy with our efforts today. She commented on how great the guys performed today when moving her "Loom" and " Light Table" while negotiating her "Over Head/Driveway"
Many times we find ourselves in situations where our expertise really is needed when moving Out of the ordinary items.
North Bay Movers Specializes in moving  Pianos, Hot Tubs, Gun Safes, Pool Tables, Sub Zero Refrigerators, and many other out of the ordinary items like Victory's Loom.
For example this Loom was a three to four man operation. Our two man crew was able to perform the entire move using our equipment and tools on board our moving truck.
The loading took place in Occidental, California. The unload was conducted in Sebastopol, California.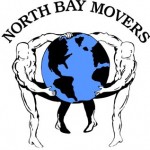 YOUR ONE STOP SHOP FOR MOVING
"Victorias own words of Praise"
Hi David ~
The dust has settled and I finally have an opportunity to sit down and thank you for such a great move! Tracy and Ramone went above and beyond the call of duty in moving my art studio which included a couple of especially odd pieces – my large and heavy 9′ loom and a large, heavy and fragile light table.  Tracy had a great eye for disassembling and then, reassembling my loom.  I was standing there scratching my head and he had it all figured out – and, best of all, there were no left-over pieces!  My light table was heavy and needed to be turned on it's side and fit through an opening just large enough to accommodate it – they aced it!  And when it came time to move my outdoor potted plants, I discovered that the locks I had secured them with (as a theft deterrent) had rusted so that my keys didn't work.  Ramone was determined to cut through the cables even though we didn't have the right tools.  With persistence and a lot of elbow grease, he did it.  They really did such a stellar job, I cannot thank them or you enough.  Thank you, David – I will sing your praises every chance I get and highly recommend North Bay Movers.
Sincerely,
Victoria Street