Penngrove Movers are the Number One Movers in Penngrove Best Movers in Sonoma County
Posted Apr 27th, 2011
Kendal Hamann of Penngrove California used North Bay Movers Once Before and for a second time used our
She received a quote within an hour!
North Bay Movers Stayed within the budget and received a wonderful testimonial!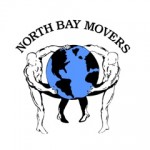 Kendal's Own Words:
Dear David,
This is the second time that this particular crew moved us.  We were so happy to
have the same crew: they were fabulous the first time around and didn't
disappoint this time.  They are kind, professional, courteous and respectful.
They treated our belongings with extreme care and worked efficiently.  I
especially appreciated that, after they were done, they asked me to do one final
sweep to make sure everything was placed exactly where I wanted it.  Tracy,
Ramon and Fernando were fantastic, and I tipped them generously.  Please extend
my appreciation to them in any way you can.
Kendal