Mendocino Movers are the Best Ukiah Movers. Specializing in all aspects of Moving Services. Free Online Moving Quotes.
Posted Apr 11th, 2011
North Bay Movers is the Best Choice for Lake and Mendocino and Sonoma Counties.
Best Prices and Service in Northern California.
North Bay Movers not Only Moving Residents, but focuses on every aspect of your moving needs!
We move Hot Tubs, Grand Pianos, Gun Safes, Pool Tables, Wood Burning stoves, Sub Zero Refrigerators, Organs, Clawfoot Tubs, and the list goes on!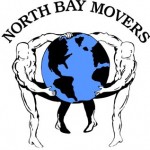 Is the One Stop Shop for your Moving Needs