Bodega Bay Movers. Locally Owned and Ready to Serve you today!
Posted Apr 17th, 2011
North Bay Movers Have Been Moving Folks in Bodega Bay for over 20 years.
Our Client used our Free Online Quote Page and was extremely happy with the quote as well as our ability to stay on budget.
Another Wonderful Move Provided by North Bay Movers as we Moved our Clients From Bodega Bay to Cotati California.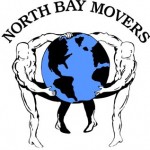 What are you waiting for?
Get your Free Online Quote Today and Receive a Estimate in one Hour
Have a Specialty item needing to be moved?
Click Here to See What North Bay Movers is Capable of Moving
Call anytime at: 707-483-4792