Art Work Movers in Santa Rosa Specializing in Moving Artwork in Sonoma County
Posted May 8th, 2012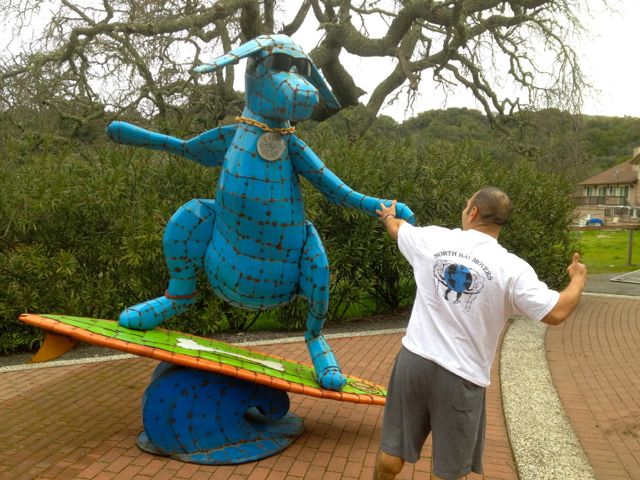 Our Customers had a very special need. They had a very unique piece of art work (Surf Dog) that needed to be moved. It was a ten foot statue of a dog surfing. They called him Surf Dog. The tag around his neck was named Surf Dog. Surf Dog weighed approximately 400 to 500 pounds. His worth was very expensive.
Our customer shopped around to find a mover who specialized in moving odd and unique items. They immediately did a Google search and found North Bay Movers at the top of the list.
They used our FREE ONLINE QUOTE FORM
Our portfolio showed an extensive array of videos and photos displaying our expertise in moving numerous specialized items.
Surf Dog Hangs Ten at his new home and has now been added to North Bay Movers moving portfolio.